Mary Seacole Leadership Programme for Community Pharmacy.
A fully funded NHS led flagship programme available to pharmacists and pharmacy technicians which is designed to develop leadership and management skills.
Places will be offered as soon as people apply, so prompt application is advised to guarantee a place.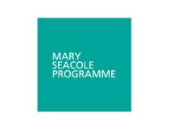 Community pharmacists and pharmacy technicians are being offered the fantastic opportunity to apply for a place on this programme, being delivered in partnership with the NHS Leadership Academy and fully funded via the Pharmacy Integration Fund.
The programme is open to any pharmacist or pharmacy technician who spends at least 40% of their week working in a community pharmacy and we are hoping to reach around 600 people in total over the next year. It runs over 6 months with 3 contact days spread over the duration of the course, all delivered by the NHS Leadership Academy.
The programme will be running in central hubs where we usually get good numbers at events and for those in South Central, the closest will be Basingstoke, Stratford Upon Avon and London as follows:
London 1:
Dates: 31 October 2017 - 1 May 2018
Contact days: 28 November 2017, 23 January, 20 March 2018
Closing date: 24 October 2017
Basingstoke:
Dates: 27 February - 27 August 2018
Contact days: 20 March, 22 May, 17 July 2018
Closing date: 16 January 2018 extended to 30th January 2018
Stratford upon Avon:
Dates: 20 March - 20 September 2018
Contact days: 17 April, 12 June, 7 August 2018
Closing date: 13 February 2018
London 2:
Dates: 8 February - 8 August 2018
Contact days: 8 March, 3 May, 28 June 2018
Closing date: 4 January 2018

Applications are open now
Please find attached the following documents for your information:
* Marketing one-page flyer
* Applicant guide - more detailed information on the programme and how to apply
* 6 reasons to apply
* FAQs
All these documents are also available at https://www.cppe.ac.uk/services/leadership-community.