What community pharmacy does
Community Pharmacists are experts in medicines and their use and provide many services in addition to the safe supply of medicines against prescription or 'over the counter' sale.
Pharmacists are educated to degree level having undertaken a four-year course of university study and in addition will have completed one year's further postgraduate education before becoming registered as a pharmacist.

To be licensed to practice, all pharmacists must be registered with the General Pharmaceutical Council (GPhC).
Pharmacists work as part of a team and are often supported by registered Pharmacy Technicians and others such as Medicines Counter Assistants, Health Champions and General Assistants. Registered Technicians are also regulated by the GPhC and have specific qualifications and, like pharmacists, are subject to a professional code of conduct.
Other team members will also have recognised qualifications (e.g NVQ Level 3 or 2 or Royal Society of Public Health Certification) or be working towards acquiring them.
A Community Pharmacy (previously referred to as a retail pharmacy / chemist) must also appear on a register of pharmacy premises that is maintained by the General Pharmaceutical Council.
The GPhC register is available to search on-line (see below).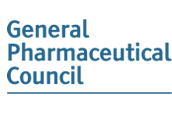 https://www.pharmacyregulation.org/registration
Community Pharmacists and their teams use their clinical knowledge to support patients with acute (immediate) or chronic (long- term) conditions and are increasingly playing an important role as an integrated member of the primary health care team (alongside GP's, Dentists and Opticians).
Most community pharmacies provide NHS Pharmaceutical Services and work under a contractual framework agreed with NHS England. The services provided range from supply of prescription only medicines against a prescription to the provision of services such as Medicines Use Reviews, the New Medicines Service, Influenza vaccinations, Urgent Medicine Supply etc.
More information on the types of NHS services is available on the NHS Choices web site here
http://www.nhs.uk/NHSEngland/AboutNHSservices/pharmacists/Pages/pharmacistsandchemists.aspx
It is worth mentioning that community pharmacies are independent businesses, much like most GP practices. They are not 'owned' by the NHS and the cost of the medicines they issue is reimbursed under strict rules that are put in place by the Department of Health. Pharmacies are remunerated according to a tariff for the professional services that they provide.
In the UK, over sixty percent of community pharmacies are run by large national and internationally operated businesses while the remainder are independently owned local pharmacies. Irrespective of size, all will operate within the standards for premises and of professional conduct required by the pharmacy regulatory body.
Community pharmacies may also be asked to provide professional services by other commissioners such as Clinical Commissioning Groups, CCGs (e.g. minor ailment services) and Public Health Departments of Local Authorities (e.g. smoking cessation, emergency hormonal contraception, weight management).
They may also provide several private professional services such as the dispensing of private prescriptions, Travel Health, Healthy Lifestyle, Hair Retention, Erectile Dysfunction etc.
It is not unusual for a community pharmacy to provide services which are not remunerated by the NHS or paid for directly by the patient (such as home delivery services) and the availability of such services will vary locally.
Every pharmacy providing NHS pharmaceutical services must provide certain 'Essential Services', such as repeat dispensing or the disposal of unwanted medicines, but may choose to provide other services in addition. It is always best to check first with the pharmacy you intend to use exactly what services they can offer.
The NHS Choices web site is a good place to start. There you will also find more information about the services offered and details about the cost of prescriptions, who must pay a contribution (levy) towards the cost and who is exempt from this tax.
http://www.nhs.uk/NHSEngland/Healthcosts/Pages/Prescriptioncosts.aspx