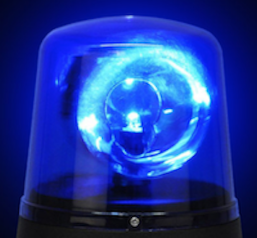 CPSC update on NUMSAS

One of CPSC's strategic aims is to enable greater transparency with respect to CPSC's decision making process with respect to service commissioning. The CPSC Services sub-committee now review all newly proposed or recommissioned services as part of their remit. The format of the review is in a standard format 'Service Checklist' which RAG (red, amber & green) rates the service against pre-agreed criteria.
Each criteria question is RAG graded with comments made where appropriate and then once completed the overall service proposal is RAG rated with respect to CPSC's recommendation for participation and support of the service as follows:
Green - fully recommend and suggest participation by all pharmacies.
Amber - recommend but aware that some reservations, pharmacies will need to assess willingness to participate individually.
Red - not recommended and suggest pharmacies do not participate.
The overall RAG rating is shown on the front page together with any recommendations that CPSC would like to be considered for revision prior to commissioning. Each completed 'Service Checklist' is then sent to the commissioner to consider specification amendments to further enhance the service for our contractors. There is a section below this, where we ask the commissioner to reply and respond to any points raised.
Following a defined period of time, the checklist (or commissioner amended checklist) is published on our website and emailed to all local pharmacy contractors so that they are clear on CPSC recommendation for that service.
So, what is the position with NUMSAS?
The current position is that each individual contractor should consider whether signing up for NUMSAS is the right thing for them. The CPSC has negotiated a position with both the current local service commissioners; NHS England South (Wessex) & IOW CCG with regard to the current Urgent Medicine services going forward and we are pleased to confirm that are continuing.
It is clear that the NUMSAS service is inferior in some ways to the current locally commissioned PURM schemes in both Wessex (without Isle of Wight) and the Isle of Wight. The Wessex PURM service was previously RAG rated as GREEN and is attached. (The Isle of Wight service was previously not RAG rated, however its terms and conditions are most favourable and it too would undoubtedly be green).
The Service sub-committee have currently rated the NUMSAS service as
AMBER.

Details of the service and our RAG rating Service Checklist are attached below.